Five professional boxers who have college degrees that will motivate you to graduate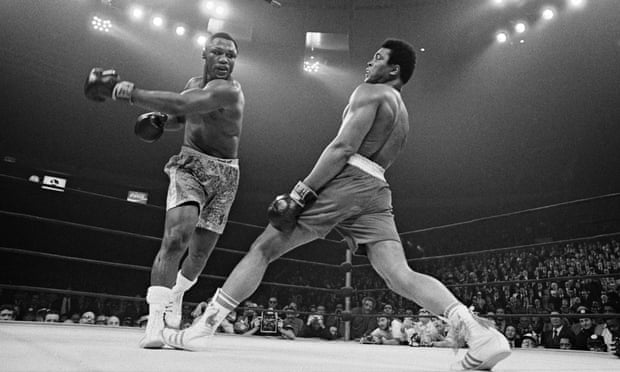 Frederick Barnes, Staff Writer
April 24, 2019
Filed under Commentary, Showcase
Believe it or not boxers have academic goals too.
Take Juan Diaz for example. Diaz earned a bachelor's degree in political science from the University of Houston-Downtown. During his graduation, boxing website ringtv.com quoted Diaz saying, "This feels like I'm becoming a world champion for the first time it's that big of an accomplishment."
Next, we have Laila Ali who graduated from Santa Monica College with a degree in business. Ali graduated from college before she became a professional fighter. In an interview with valueofadegree.com Ali said, "Now over the lifetime a person with a college degree is expected to make a million dollars more than a person with a diploma, now that's a value of a degree."
In fact, according to census.gov, a bachelor's degree holder can expect to earn about $2.4 million over his or her work life.
Next, we have the Klitschko brothers. Wladimir Klitschko held the world heavyweight championship belt twice. The Ukrainian born boxer has a Ph.D. in sports science. Impressively, his older brother Vitali Klitschko is a former 3-time heavyweight champ who also holds a Ph.D. in sports science.
James "Bone Crusher" Smith earned an associate degree in Business Administration from James Sprunt Community College and a bachelor's degree from Shaw University.
According to upi.com, he was the first college graduate to become a heavyweight champion of the world by beating Tim Witherspoon in 1986.
In an interview with the boxing website ringside.com, Smith said, "I knew how to work hard I had a great work ethic and I knew if I gave it all I had I could graduate college."
Southern New Hampshire University lists 10 reasons why college is important. A couple of those reasons or as follows,
college degree holders are more likely to be homeowners,
graduates are more likely to be married (and for longer)
It could also mean better health benefits
earning a college degree could even boost your happiness
Albert Einstein once said, "the value of a college education is not the learning of many facts but the training of the mind to think." Think of the wonderful sound of success that comes from earning a degree.
Think of the smell of satisfaction entering the lungs during a commencement speech or the taste of victory after landing the perfect job.
If one can develop an insatiable mind when it comes to learning, who knows the possibilities. Even boxers crave the benefits that come with attending college. Boxers can sometimes be intimidating. They sometimes say things that are out of this world.
Some boxers are flashy. Some boxers end up penniless, mainly because some "janky promoter" took advantage of them, but you have those boxers that studied relentlessly, never missed a day of class, and managed to graduate and earn a degree. That is the meaning of a true champion.
Add a comment